10X+5X Led Lighted Vanity Mirror, Makeup Mirror W/ Suction Cups, 360 Swivel Ring Light 3 Colors &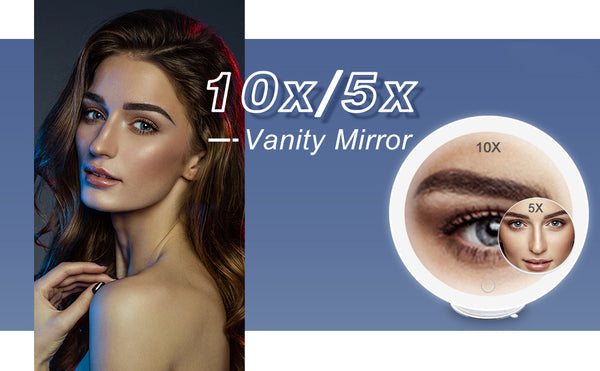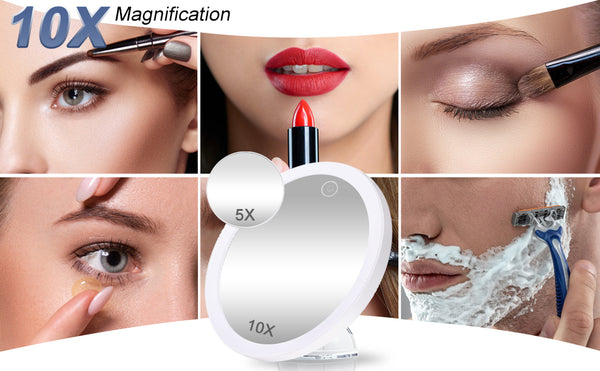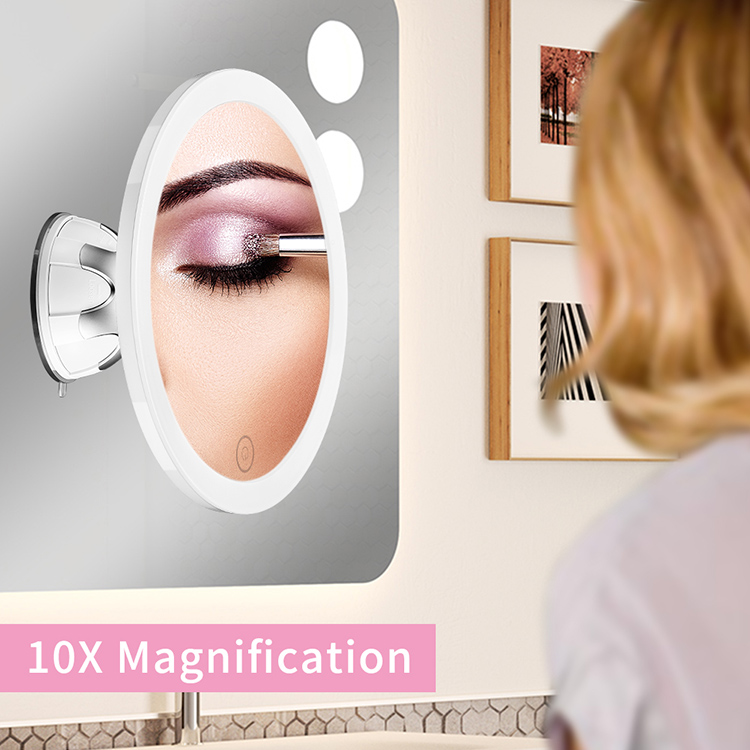 💋 10x/5x Magnifying Makeup Mirror
With the 10x magnification function and bright light, makeup mirror can easily help you to put on your eye, lip, eyebrow, face cosmetics. Great assistant of delicate makeup, helps you pay close attention to the health of the skin. 5x makeup mirror is portable, you can take in your pocket, bag and travel with it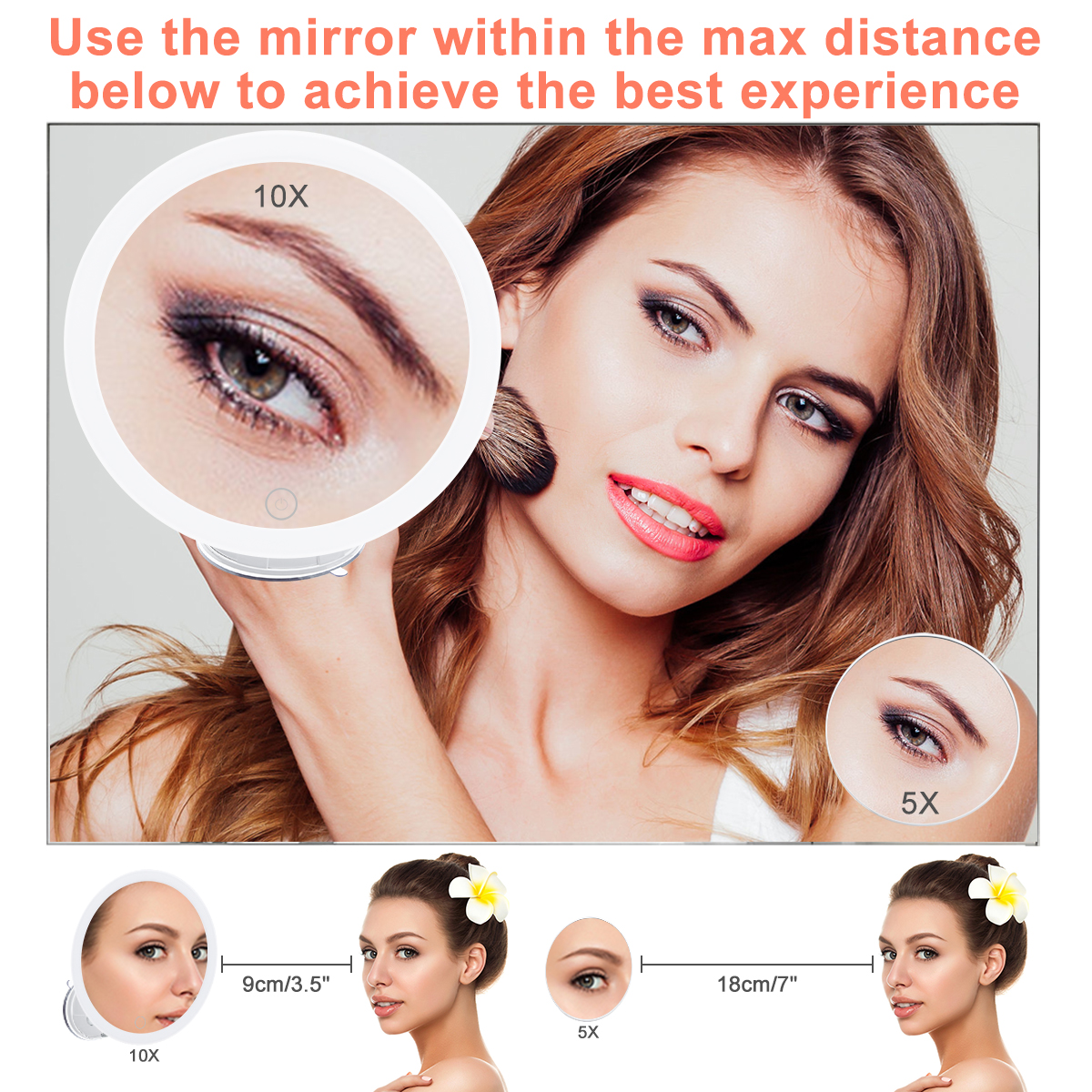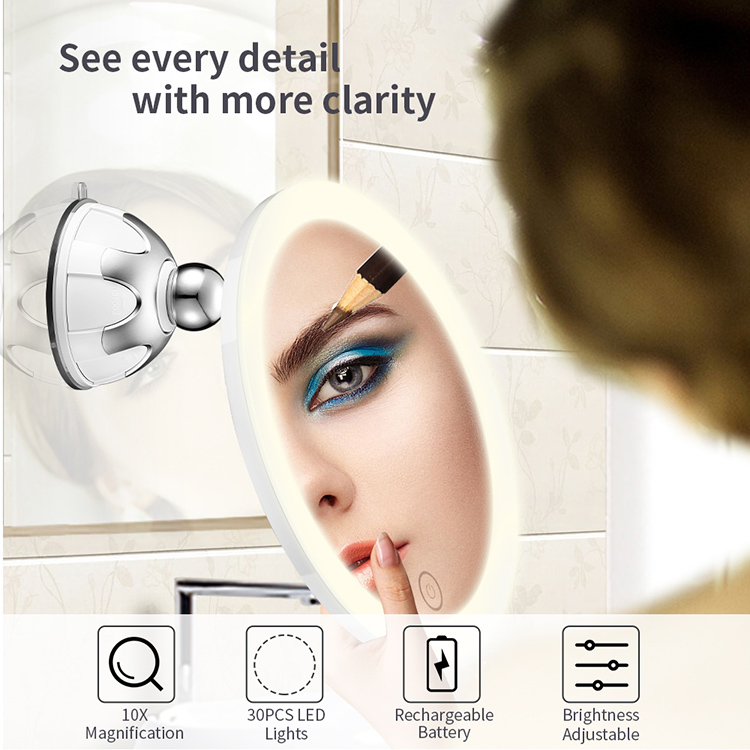 💋 Memory Function & Brightness Persistence
The makeup mirror has a memory function to keep the last light memory so that you use it without re-adjusting the brightness. It contains a 1200mAH lithium battery for strong endurance. After the configured USB charging cable is fully charged, it can be used in low light for 7 hours, if it is used for half an hour a day, it can meet 14-day makeup brightness needs.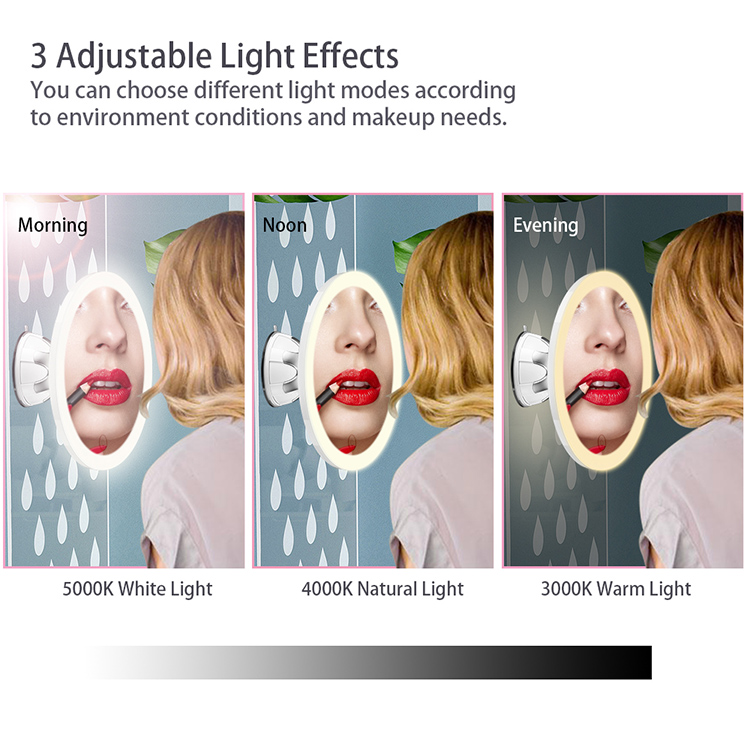 💋 3 Lighting Modes
LED makeup mirror has 3 different lights (Cool/Natural/Warm) that allow you to see your makeup under different lights. Gently press the power button to turn on the light. Press again to cycle through the light modes. Cycle: Cool-Natural-Warm-Off. With the lights on, press and hold the power button to adjust the brightness. Suitable for make-up artists, makeup lover, beauty bloggers, artists, performers, travelers and so on.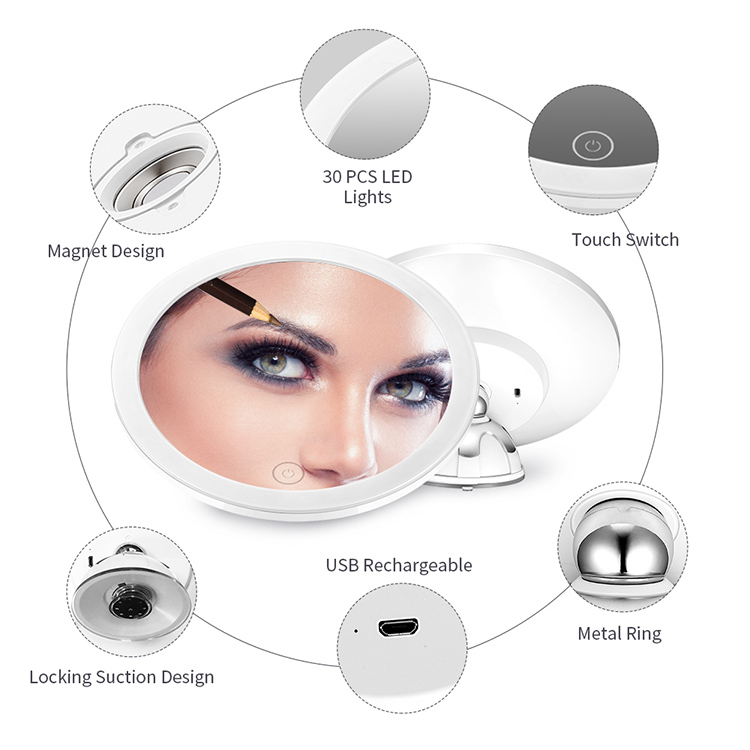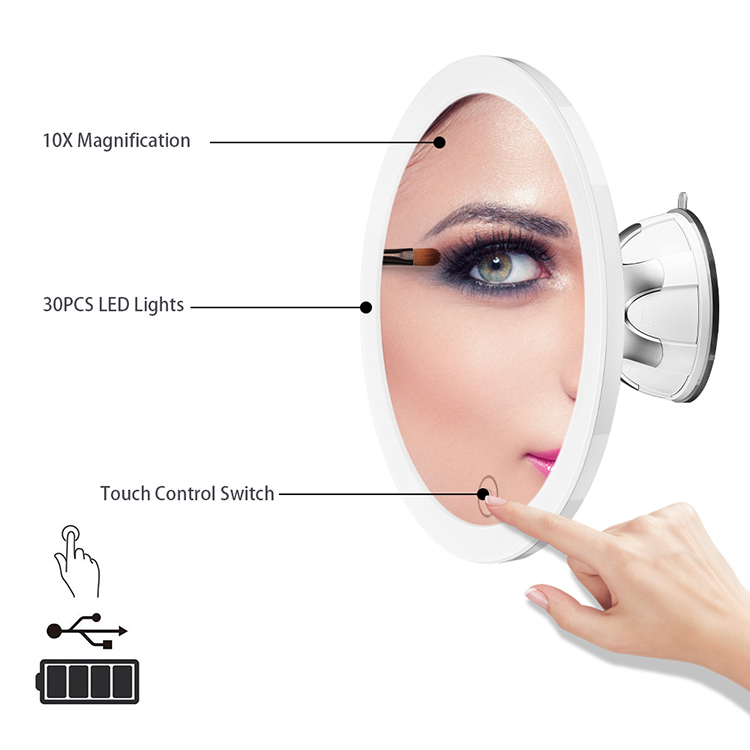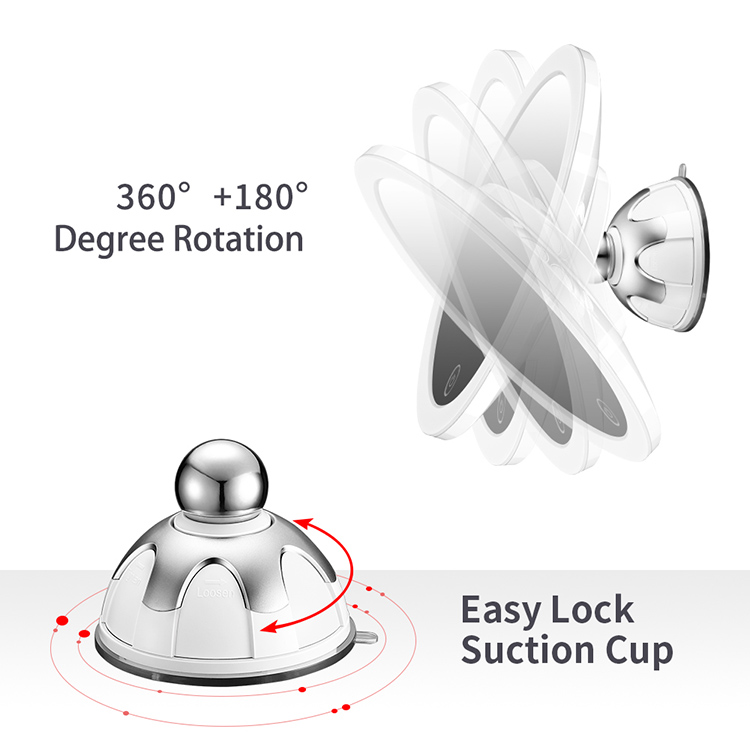 💋 Adjustable Angles & Locking Design
The 360​​° swivel allows easy movement of the mirror for good visibility from any angle. The integrated suction cup has a locking mechanism for secure attachment of the mirror. Simply set the mirror up and rotate the base clockwise to secure it to the surface. Turn it the other way to loosen the mirror.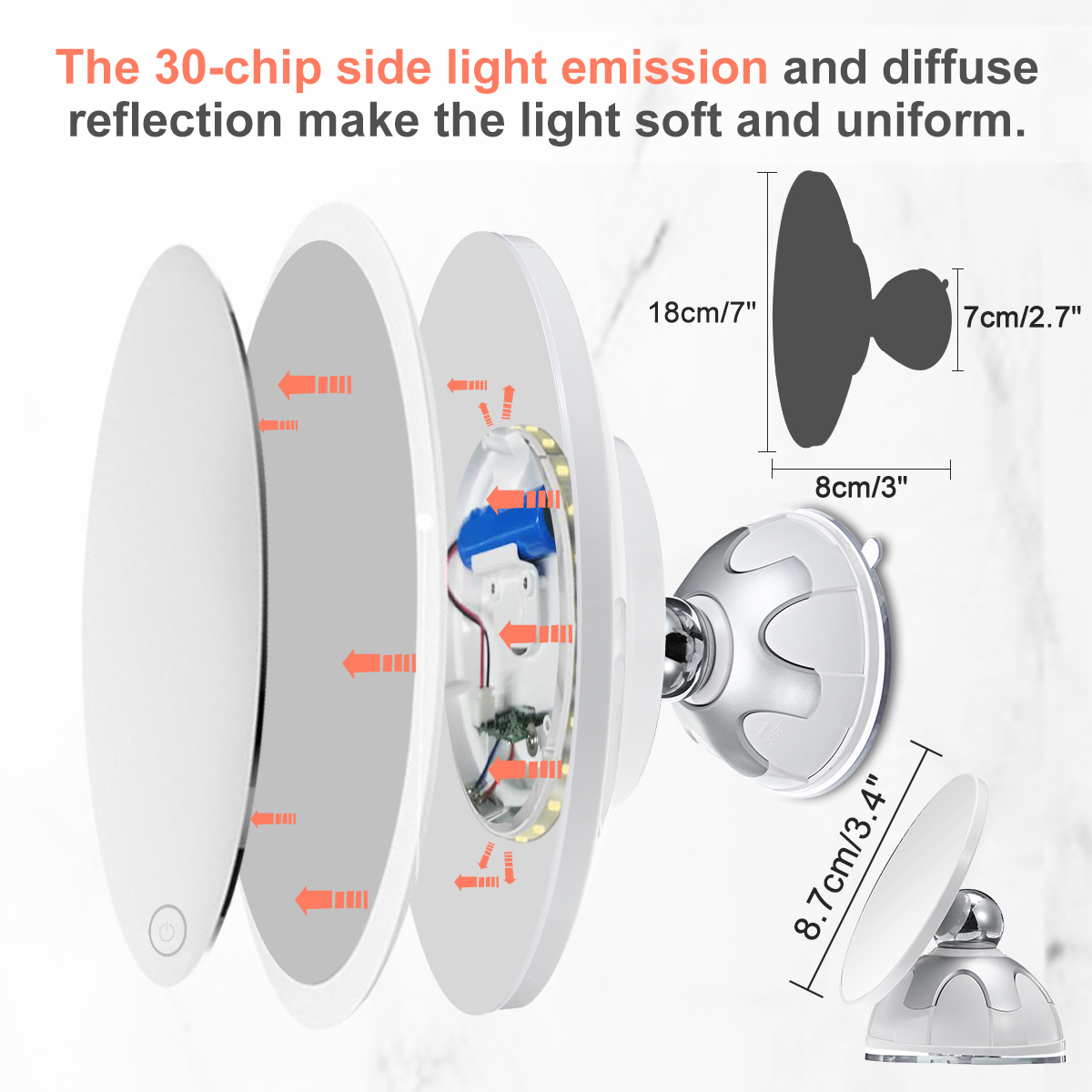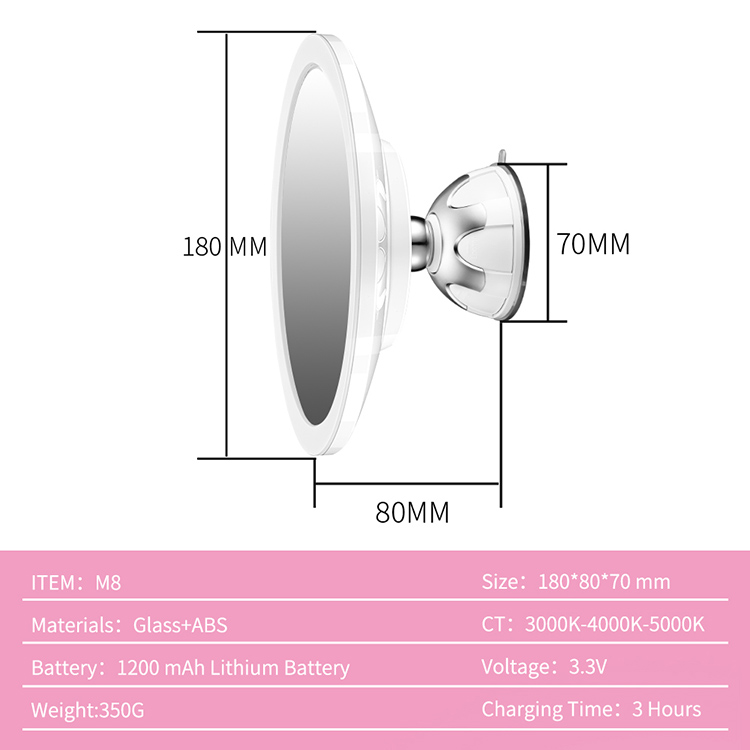 Product and purchase information:
With this EXTREMELY LARGE magnification factor (10x) you have to get your face VERY close (approx. 9cm) to the mirror in order to see clearly. If you are too far away, you will see your face distorted or even upside down / upside down.
It is recommended that you first check yourself finely with the 5x mirror, then check the details and contours precisely with the 10x magnification.
In order to get a sharp reflection in the mirror and avoid feeling dizzy, please keep the distance between the mirror and your eyes WITHIN the right distance.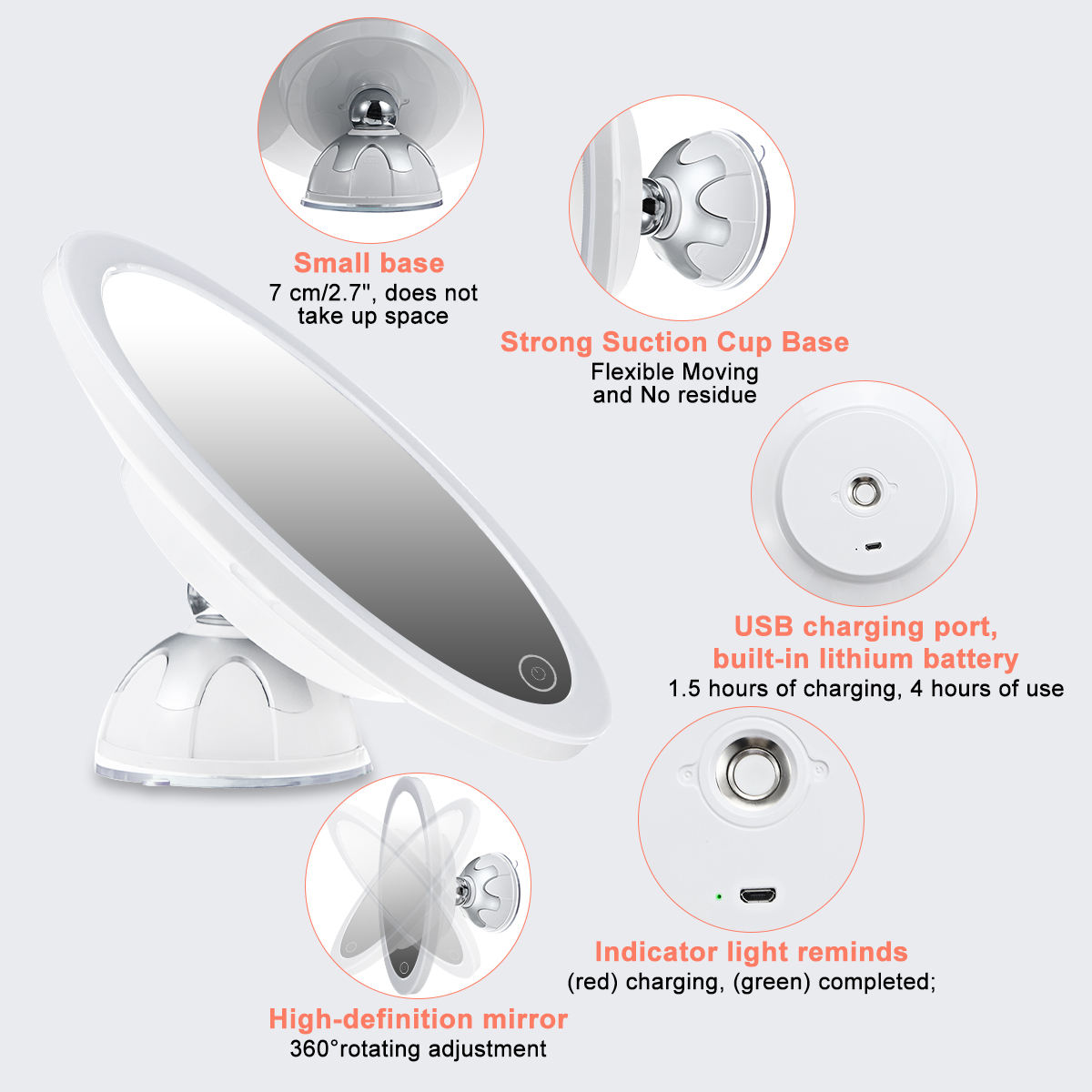 SPECIFICATION
10X Makeup Mirror Diameter: 15.6cm / 6.14"
5X Makeup Mirror Diameter: 8.8cm / 3.46"
USB charging cable Length: 82cm / 32.28"
Material: Glass, ABS, Polycarbonate
Magnification: 10X / 5X
Light modes of the 10X mirror: Cool, Natural, Warm
Input: Micro USB / DC5V, <2A
Battery: 1200mAh lithium battery
Color temperature: 3000-4000-6000K
Package Included:
1 x 10X LED Vanity mirror
1 x 5X LED Vanity mirror
1 x USB charging cable