Mini Golfing Man Indoor Golf Game Fun Golf Game
Mini Golfing Man Indoor Golf Game Fun Golf Game
The coolest part about the mini indoor golf game is you can play a whole course as he has interchangeable clubs that you can swap out for each distance needed to hit.
Put in a driver for extra-long distances, a wedge for when you're close to the green, or a putter for when you're on the dance floor.
The mini golfing man indoor golf game comes with everything you'll need to get an extra-competitive game of indoor golf going, including two mini-man shot makers attached to long poles to make it seems like you're really about to golf, 12 clubs to choose from, a set of left-handed clubs, a putting green, a tee box, 2 sand traps, 1 water hazard, 24 mini driving balls, a pin, and a cup.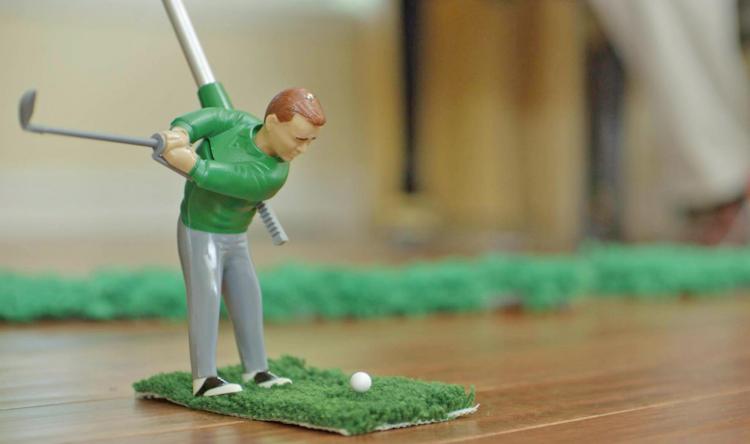 With a separate putting green and tee box, you can set up a new hole each time, and practices play a full 18 rounds in a competitive match with a friend.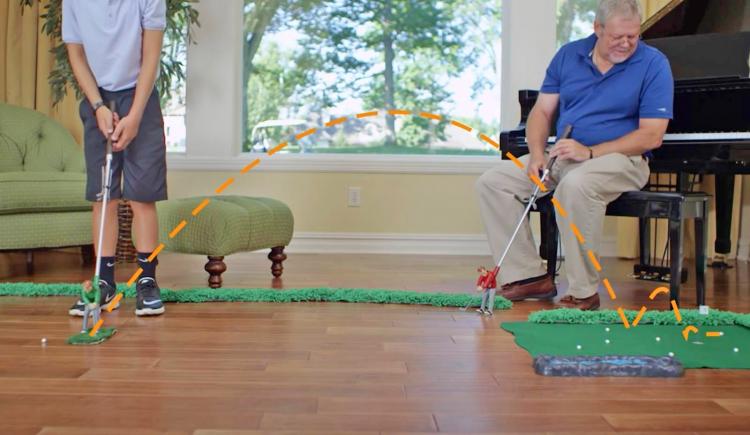 This is a perfect way for the avid golfer to get through the dreaded winter for those who live in the northern barren wasteland states through these cold months.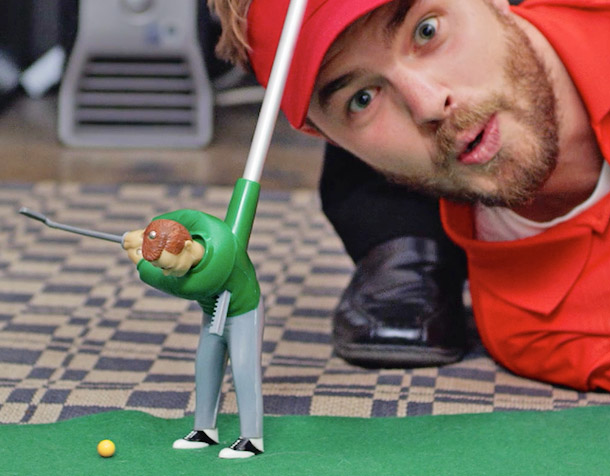 Not only is it great for actual golf-loving adults or an awesome office game, but it also works as a great gift or toy for kids who might one day like to play real golf.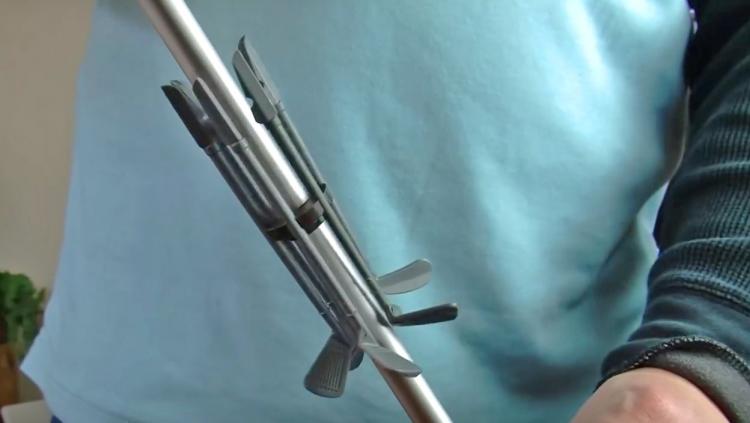 It'll teach them the different clubs you have to use to different angles and distances of shots.
Package Includes
1 x Mini Golfing Man Indoor Golf Game Fun Golf Game