New Garden Weeder - Weed Remover For Crack And Crevice Weeding Tool
New Garden Weeder - Weed Remover For Crack And Crevice Weeding Tool
New Manual Weeds Snatcher Lawn Mower Weeding Head Steel Garden Weed Razors Crack Weeder Grass Trimming Machine Brush Cutter
Features:
Multiple Purposes: The sidewalk weed puller is suitable for prying and removing thistle, dandelion, horse grass, duckweed and other common garden weeds.

Wide Application: The sidewalk weed puller is an easy-to-use tool for clean those crevice from driveways, sidewalks, patios, decks, and anywhere else you don't want them, keep your house clean and tidy.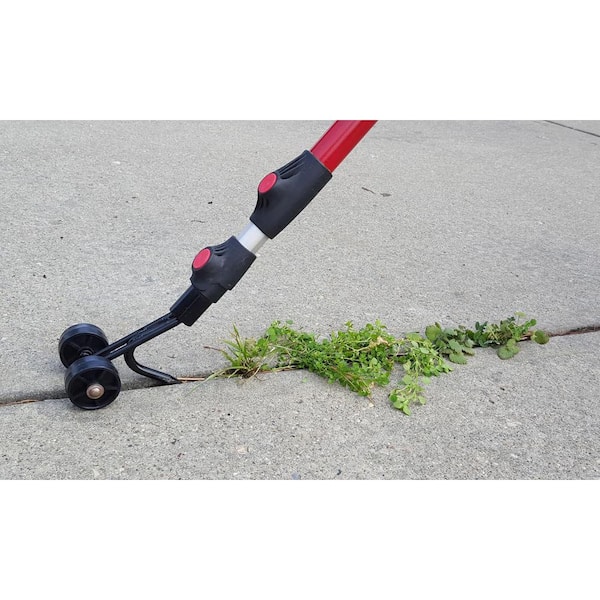 Safe to Use: Use this manual sidewalk weed puller to remove the weed and make your patio more beautiful.

Comfortable Grip: The sidewalk weed puller keeps your hands comfortable when gardening, and weeding becomes easier.

Make Weeding Easy: The long prong can make the weeding accessible from multiple directions, thus aerating the soil for your lawn.
Easy to Use: The connectors of weeding attachments are adjustable, you can easily connect it to any handle (the handle is not included) you want. Just twist the screws to adjust and fix it, a great helper for you to clean up the weed.
Specifications
Size: 21 x 10 x 9cm/08.27 x 3.94 x 3.54in (length x width x height)
Material: plastic + iron (metal)
Package Includes
1 x New Garden Weeder - Weed Remover For Crack And Crevice Weeding Tool